I get my creative cooking from my mother.  She has a meticulously organized recipe box full of hand printed recipes which bear little relation to what she actually cooks.  Many of the recipes contain ingredients, but no instructions.  The rest are more misleading then helpful because Mom has optimized the recipes for our family's taste, but has not written down any of the alternations.
I have many wonderful memories of my Mom handing me a recipe card and listing off at least six ways that the card was inaccurate.  This recipe contains most of the same ingredients as a recipe that appeared in my Grandmother's temple cookbook.  The proportions are made up, but it tastes almost as good as Moms.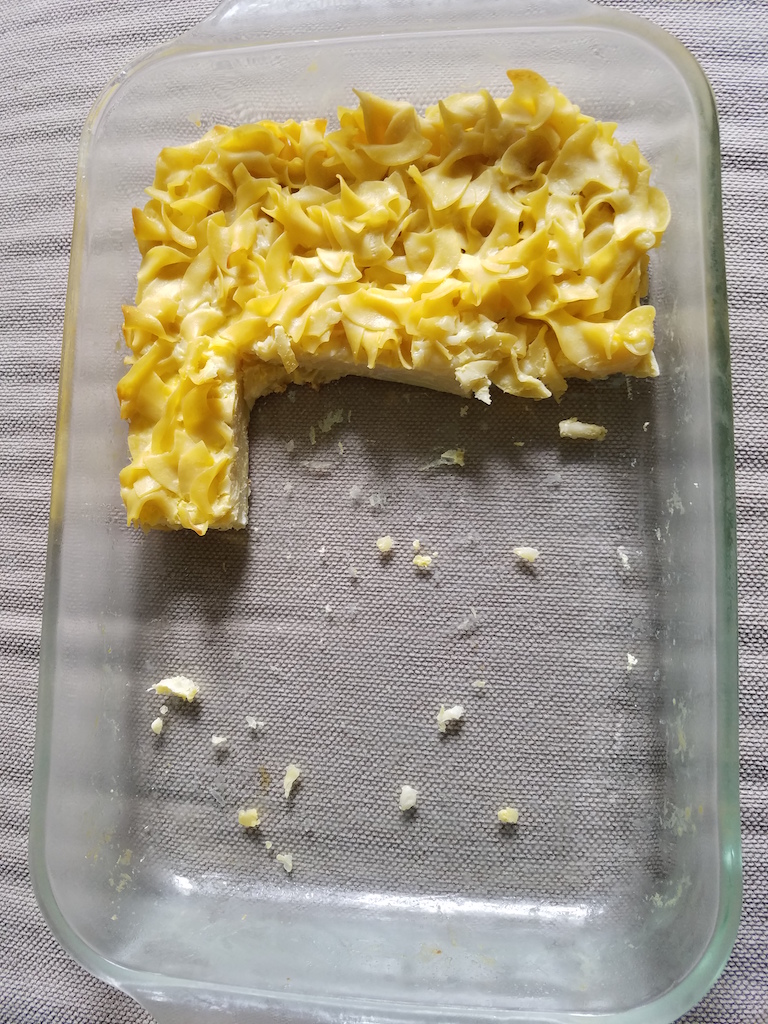 Noodle Kuggle
Easy savory kuggle using ingredients available in the grocery store.
Ingredients
12

oz

egg noodles

4

eggs

8

oz

cottage cheese

one small container

1/2

cup

sour cream

1/4

cup

melted butter

1/2

tsp

salt
Instructions
Preheat oven to 300 F

Cook noodles according to package instructions

Mix everything together in a large bowl

Pour into greased 13x9 inch baking pan